Beautiful Place in Mösern near Seefeld
Relax and Enjoy
HAVE A MARVELLOUS VACATION
In Tyrol's swollows' nest you may spent an unforgetable holiday.
2 BEDROOMS WITH 2 COMFORTABLE BEDS EACH
Ideal for four persons with two shower bathrooms.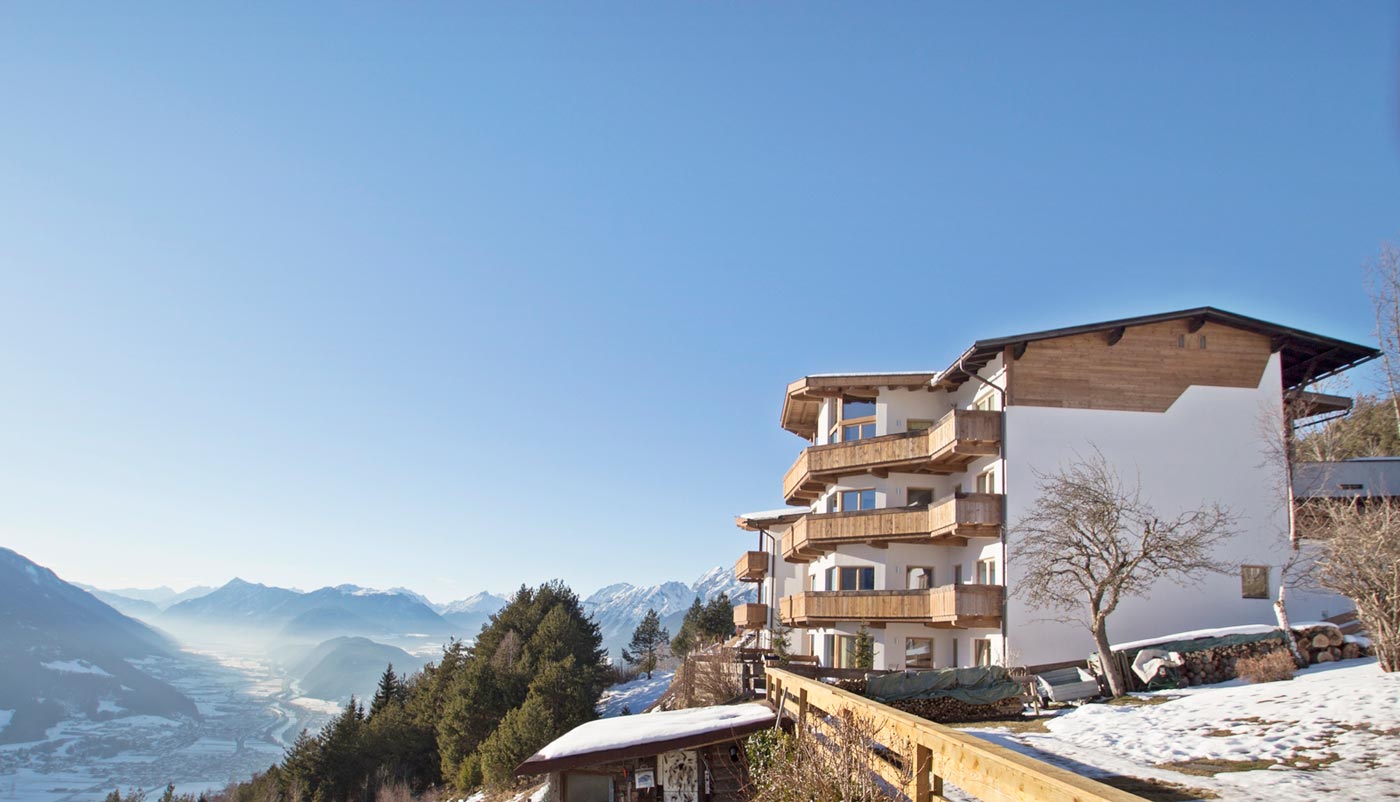 Apartment Marchreisenspitze Top 7
Built in 2012 the beautiful Residenz Berghof is situated neatly in the Olympic Region Seefeld with a marvelous view from the little town Mösern to the montains and the Inn valley. Because of the sunny location the spot is also known als Tyrol's swollows' nest. The biggest freely hanging bell of Tirol – the Friedensglocke – can be watched from the balcony when it rings every day at 5 p.m. The modern apartment Ferienwohnung Marchreisenspitze Top 7 awaits you in Mösern in the Olympia Region Seefeld!
Feel the calm and breath in the beauty! We want to share this view because it is extraordinary and exquisite.
― YOUR HOST